The centre of a luxury leisure and co-working hub
As lead tenants on this unique development, the restored former civic centre will include luxury hotel accommodation, with additional operators developing event and co-working space, as well as food & beverage offerings. Our vision is to recreate the buzz, activity and vibrancy of the community inside the Town Hall as it was during its heyday. Planning permission has been granted and careful restoration and layered interior design of the Grade II listed building will celebrate and preserve the building's heritage.
Visit website
Property Info
18 month development
90 Units
4 Floors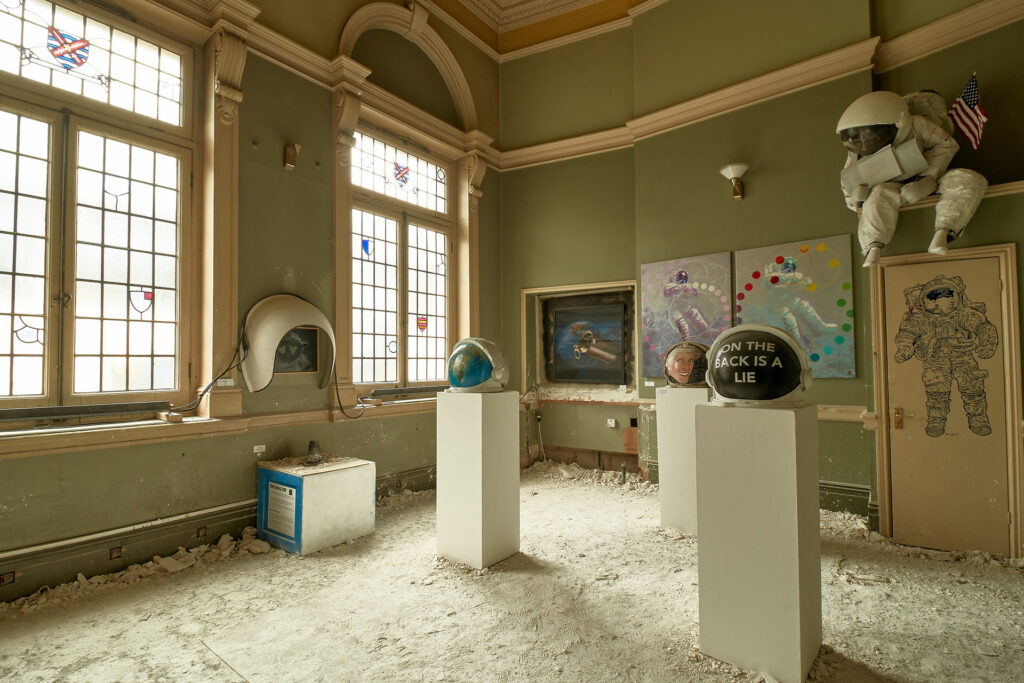 Art in the Age of Now
Prior to its renovation, Fulham Town Hall opened its doors to play host to Art in the Age of Now – a group exhibition by Ben Moore from Art Below, where some of London's most exciting contemporary artists took over the space with their lockdown projects.
LEARN MORE
Map Loading...
room2 Fulham
553-561 Fulham Road,
Fulham, London
We're looking for investors and partners to get involved with Lamington Group
Learn more
"We are delighted to have have been able to secure such a respected and dynamic operator for one of our flagship schemes, and look forward to working together long term on this and other projects" Guy Ziser, CEO, Ziser London